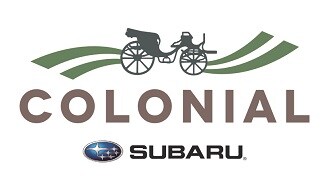 To our Colonial Subaru customers,
As a family-run business, we have always been so grateful for our strong community of customers, colleagues and vendors. You inspire us, support us and help us to learn and grow as we build the Colonial Subaru brand together. Like everyone around us, we are striving to do our part in understanding the ever-changing landscape and guidance surrounding the Coronavirus (COVID-19).
Like so many other organizations and individuals, we have been keeping a close eye on the spread of the Coronavirus and adhering to the requests of the Center For Disease Control (CDC).
We have been taking substantial precautions to keep our customers and employees safe and we wanted to share those with you.
When you enter our showrooms, you will see Hand Sanitizer stations positioned in both Service and Sales departments. Specific precautions that we have taken are as follows
•    Significantly increased the hours of our cleaning crews.
•    Required that cleaning solutions used are EPA-approved.
•    Provided additional hand sanitizer, soap and paper towels.
•    Doubled our efforts on the high-touch areas of office desk tops, cars that you test-drive such as the steering wheel, gearshift, door handles, etc.
•    Provided guidelines to our employees on preventing the Coronavirus.
•    Our dealership enforces that anyone with cold or flu type symptoms goes home and/or stays home until specific return criteria are met.
As of today, we are open with extra sanitation and may adjust with shortened hours. Please know that we are monitoring the situation closely and reassessing store opening and hours daily. Be sure to check our Face book site for the most up-to-date information.
It is our hope that during these uncertain times, Colonial Subaru can continues to bring you the products you love and the services you have come to know. We're committed to practicing optimism and trying to leave a positive footprint as we know it is proven to boost immunity and believe in our own way it will make the world a little brighter.
Thank you for your consideration and continued business.

Be Safe,

Colonial Subaru Management