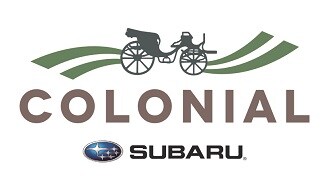 Dear Colonial Subaru Friends and Customers,
We are fully open for business and hope you all have remained healthy throughout the state-wide COVID-19 PAUSE these past months. Like so many other organizations and individuals, we too have been keeping ourselves educated and adhering to all guidelines set by local, regional and national authorities. We have been and are continuing to take substantial precautions to keep our customers and employees safe and we wanted to share those with you including our hours of operation...
- Service Department hours: 7:30AM - 5:00PM Mon-Fri
- Sales Department hours: 9:00AM - 6:00PM Mon-Fri (9:00AM - 5:00PM on Saturday)
SALES DEPARTMENT: Our Showrooms are Open! Stop-in, Call or Text us at 845 - 339 - 3333
Remember, we are OPEN 24/7 to SHOP online! We would recommend that you contact our sales department to set a sales appointment to maximize your experience here and efficiency of your time spent in our dealership. We are open for walk-in sales, and online sales if you prefer purchasing remotely and electronically. We can schedule sales delivery appointments for your safety and convenience.



SERVICE DEPARTMENT: Our Service and Parts Departments are FULLY OPEN and welcome you!
We are performing all recalls and service maintenance work. Disinfected Service Loaners are available for your safety and convenience as well as medical grade plexiglass in all of our waiting rooms for our waiting appointments.



Upon entering our dealership, please wear a mask and maintain 6' social distancing. Hand sanitizer stations are positioned in both our Service and Sales departments for yours and our employees use. We have invested in medical grade plexiglass located in all sales offices, service counters and in our waiting rooms. Also, other specific precautions that we have taken are as follows...
 •    Significantly increased the hours of our cleaning crews, daily and night and are fully PURTEQ treated.
 •    Disinfecting all service cars after customer drop-off and before pick-up
 •    Required that all cleaning solutions used are EPA-approved and CDC approved.
 •    Provided additional hand sanitizer, soap and paper towels as well as face masks being worn.
 •    Doubled our efforts on the high-touch areas of office desktops, cars that you test-drive such as the steering wheel, gearshift, door handles, etc.
 •    Provided guidelines to our employees on preventing the Coronavirus.
 •    Our dealership enforces that anyone with COVID-19 symptoms goes home and/or stays home until specific return criteria are met.

Be sure to check our Facebook site for the most up-to-date information: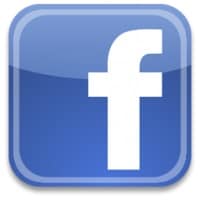 It is our hope that during these uncertain times, Colonial Subaru can continue to bring you the products you love and the services you have come to know. We're committed to practicing optimism and trying to leave a positive footprint as we know it is proven to boost immunity and believe in our own way it will make the world a little brighter. Thank you for your consideration and continued business.

Be safe everyone,

Colonial Subaru Management